Form and word.
Design and dialogue.
Ressenz® is a design studio that prioritizes a clear and simple language in communication with a solid design base. Ressenz was founded by Hector Perez, a graduate product designer with long experience in the digital environment with brands like Base, BMW or Haspa. Exhausted by consumerism, he now prefers to work in his own studio with people who share his awareness of sustainability. One of them is Miriam, who studied both architecture and languages and thus bridges the gap between visual design and verbal communication.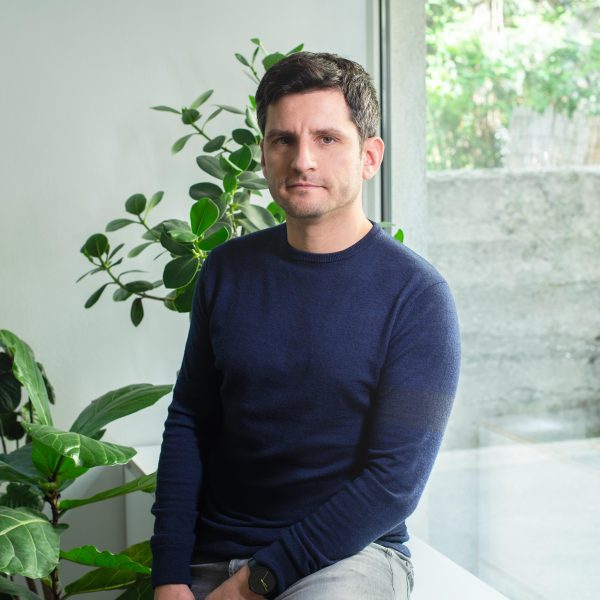 Ressenz – because we deal with the essence of brands and focus on the essentials. Responsive. Responsible. Reloaded.
Key areas
Brand development
Design Guidelines
Digital applications
Content consulting
Further services
Brand strategy
Brand analysis
Brand research
Customer journeys
Brand core
Naming
Visual Research
Imagery
Logo
Iconography
Signals
Illustrations
CD Guideline
Booklet
Copyrighting
Interface Design
Usability-Optimization
Websites
App Design
Prototyping
Online Ads
For us, strategy and design are inextricably linked. Our creative process is structured around three brand phases to help us understand our service more clearly: Think, Create and Connect.
Think
Brand Strategy
The very first thing we need to do together is to find out who you are and what you need. Then we help you develop a roadmap, a strategy.
Create
Brand Identity
Now we get to the heart of the matter, we give the brand its shape. By defining how it looks, feels, speaks and moves, we bring it to life.
Connect
Brand Experience
And to make sure that everyone out there understands who you are, what you do, and why you should definitely be on their radar, we create connections. Connections in the form of analog or digital brand experiences.